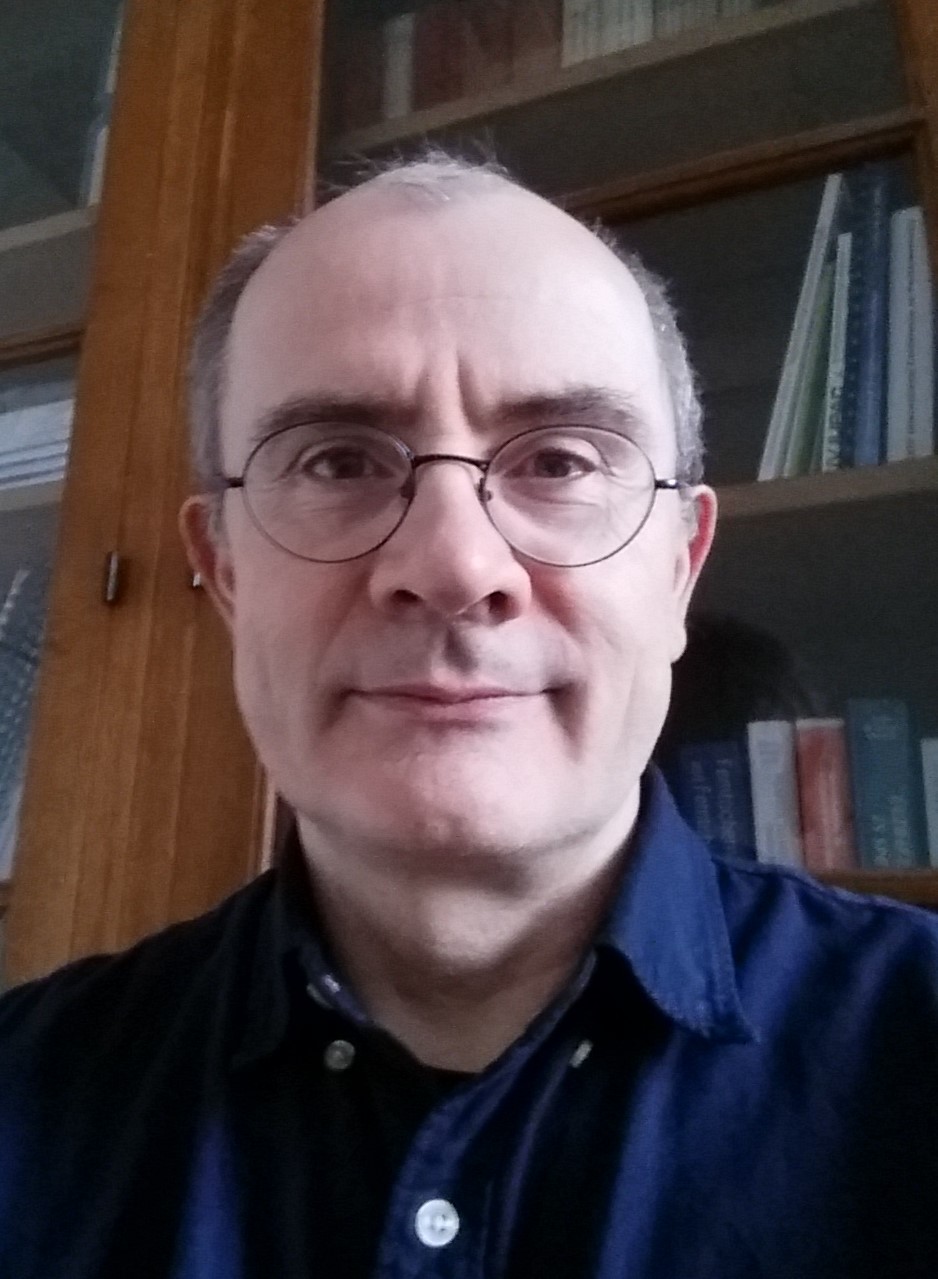 Directeur de recherche – CNRS

ENS – Département de chimie
24 rue Lhomond, 75005 Paris
Email: pascal.plaza@ens.psl.eu
Phone: 01 44 32 24 14
Office: E123
ORCID: 0000-0002-8021-4521


Research interests
Photoactives Proteins; Flavoproteins; Reversibly Switchable Fluorescent Proteins;
Ultrafast Time-Resolved Spectroscopy;  Photophysics; Photochemical Processes;
Electron and Proton Transfer;
See more details here.
Teaching
Master of chemistry at Sorbonne Université: « Primary Photoreactivity of Molecular and Macromolecular Systems in Condensed Phase » module of UE 5C206 – Ultrafast Dynamics of Reactive Species.
Publications
1990
Fast change in the excited state absorption spectrum of TPM dye solutions Inproceedings
Harris, C B; Ippen, E P; Mourou, G A; Zewail, A H (Ed.): VIIth International Conference on Ultrafast Phenomena, p. 504-506, Springer-Verlag, 1990.
1989
La méthode Raman Laser Fibres Optiques : une innovation au service de l'analyse industrielle Article de journal
Analusis, 17 , p. P58-P62, 1989.
Remote laser Raman spectroscopy of the constituents of human normal and atherosclerotic arterial wall Article de journal
Arteriosclerosis, 9 (5), p. A758-A758, 1989, ISSN: 0276-5047.
1988
Industrial application of rare-earth luminescence - Role of starting materials Article de journal
Journal of the Electrochemical Society, 135 (8), p. C383-C384, 1988, ISSN: 0013-4651.
1987
Simulation and optimization of imbedded fiber Raman sensors for Raman spectroscopy Article de journal
Analusis, 15 (9), p. 504-507, 1987, ISSN: 0365-4877.
1986
Possibilities of remote and multisite analysis by laser Raman-spectroscopy associated with optical fibers Article de journal
Analusis, 14 , p. 119-124, 1986.
Remote laser Raman spectroscopy, using fiber optics, applied to the in situ study of the formation of calco-magnesian deposits on an austenitic stainless-steel under cathodic protection in a sea-water environment Article de journal
Comptes Rendus de l'Académie des Sciences, 302 (6), p. 313-318, 1986, ISSN: 1251-8069.
Selective cartography by Raman spectroscopy using optical fibers for remote and in situ analyses Article de journal
Analusis, 14 (7), p. 334-343, 1986, ISSN: 0365-4877.
Simulation and optimization of adjacent optical fiber sensors Article de journal
Applied Optics, 25 (19), p. 3448-3454, 1986, ISSN: 0003-6935.